Whats Working Now Mastermind- Helping Your Prospects Become Distributors or Customers
How to Become a Professional Network Marketer
Guide Your Prospects to A Decision
You must have good posture.
 Make the prospect feel confident about joining your opportunity.
 If you are trying to get people, they can feel your intentions.
Be Professional
Make sure you have your:
Applications
Start-up materials
Ask questions and listen.
It screams professionalism.
Many professionals  are shocked when a person decides not to get involved.
They promote themselves as much as they promote the product or opportunity.
They help the prospect make a decision by saying, "YOU GET ME!".
They are ALWAYS prepared. They have everything they need to get a person started right on the spot.
Ask questions after questions.
Become a great listener.
Act like a consultant, helping someone with a problem.
Questions are the most powerful tools for Network Marketers.
RECRUIT MORE - EARN MORE

FREE Training: How a 7-Figure Earner made his first $100,019.32 with his Online Business - Prospecting Secrets Revealed!
Questions  You Can Ask That Will Lead In a Positive Direction
1. Did it make sense to you?
2. What did you like best about what you just saw?
3. Pretty exciting, isn't it?
4. Can you see how this could be an opportunity for you?
5. On a scale of 1 to 10, with one meaning you have zero interest and 10 being you're ready to get started right now, where are you?
Depending on the number, you guide them to the next exposure or get ready to close.
The Four Question Close
Question #1
"Based on what you have seen, if you were to get started with this company on a part-time basics, approximately how much would you need to earn a month in order to make is worth you time?"
Question #2
" Approximately how many hours could commit each week to develop that kind of income?"
Question #3
"How many months would you work those kinds of hours in order to develop that kind of income?"
Question #4
" If I could show you how to develop an income of ( their answer to question 1) per month working ( their answer to question #2) hours a week over the course of ( their answer to question 3) months, would you be ready to get started.
In most cases they would say, "sure , show me how" .
That's when you pull out your comp. plan and sketch out a reasonable game plan to achieve their goals.
If your prospect gives you an unrealistic number like 10K a month, you say." I'm sorry, but your expectations are way to high. You can get 10k a month but it will take more hours and more months than you are willing to commit.
If you are willing to change those expectations, we can talk"
If you don't get a positive answer to the 4 questions, it just means that the prospect needs more exposures before they are ready.
Schedule the next one.
This is a skill that will serve you for the rest of your career.
If you are tired of having too many people thinking about it and not enough taking action, this will help!
Did this post help you? Like , leave a comment below and share.
Your Servant Leaders,
P.S. This Online System helps us generate leads, click here unless you have too many leads.
6-FIGURE RESIDUAL INCOME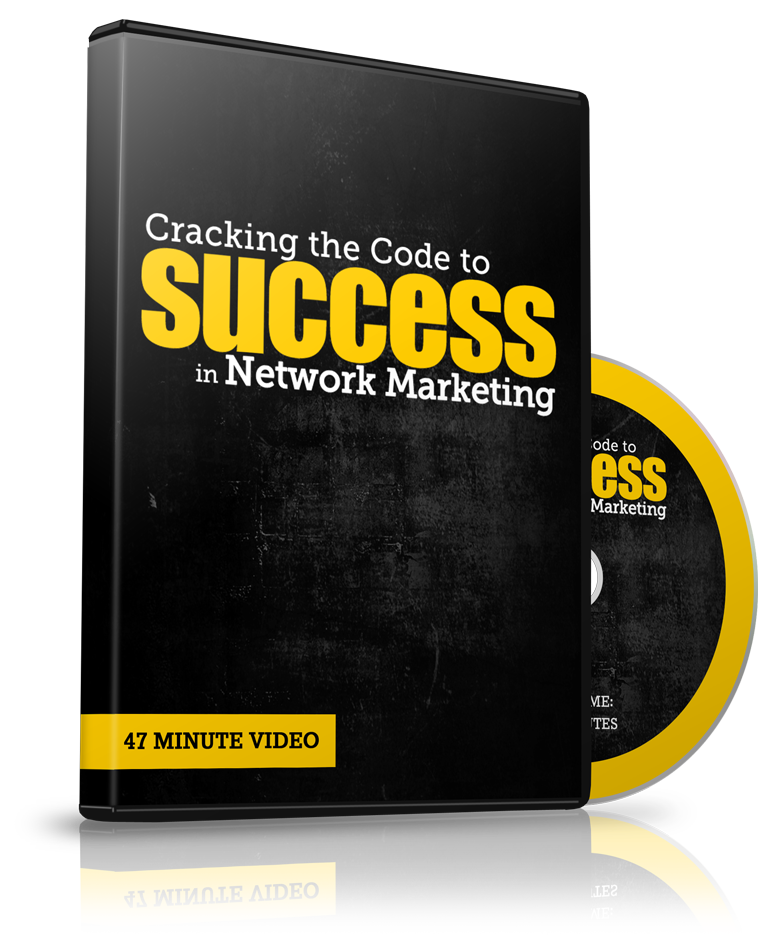 FREE TRAINING: 25+ year MLM vet wants to give you the 17 irrefutable laws to build a 6-Figure Residual in YOUR company.