7 Proven Concepts to Create Freedom In Network Marketing
"Network Marketing is personal development." 
How would you feel if you can travel when you want without asking your boss for the time off?
How would it feel if you no longer had to look at price tags when making a purchase?  You just get what you want.
Does spending more time with your family sound attractive to you?
If you answered yes to any of these questions above, you agree with most people who turn to
Network Marketing as an alternative to improve their lives. With Network Marketing you can dictate your income and live life on your own terms.
Sounds great right? 
There are some cores concepts you must know about Network Marketing before you dive in.
7 Proven Concepts to Create Actual Freedom In Network Marketing
Be an Educator

– it is the fastest way to be seen as an authority.

Network Marketing is Tool Based not totally skill reliant

Provide that tools that duplicate and breed success.

Prove your duplication ability.

– Use the system created to have success.

Common Enemies & Common Interests

– Know your enemy i.e. taxes. You can have a conversation around the enemy. From that conversation you can get an exposure. 

Leverage Social Media.

-Think of what you can share to get your prospects interest. 

Tap into your company training.

– Investing yourself  and become  a reader.

Get an accountability coach.

–

Helps you to be consistent.
The Next Level…
If you're serious about taking your business to the next level, there might be just a few skills that you're missing.
A lot of network marketers are missing out on the lead generation, branding side of the marketing equation.
It's more than just having the right tools to create an online success. You need a system of training, mindset, and support that will position you as the authority where people are LOOKING FOR YOU.
When We got started in 2010 we thought we had it all together. It didn't take long before we realize we needed a coach, mentor and a system.
We found an Attraction Marketing System that has taught us the skills necessary to generate leads online and brand myself as an authority online.
So if you're looking to grow, get more leads, and get exposure by the best in the industry, Go check out the Attraction Marketing System right now!
Did you get value from this post?
If so comment below and share with your colleagues or with someone that needs help building their business online.
Your Servant Leader,
Daria Jackson-Legagneur
718-564-3214
http://willyanddaria.com
P.S.  Learn The '7 Secrets' of Every Successful Online Business Owner plus free coaching session. Grab it all here! 
THE TOP EARNER FRAMEWORK?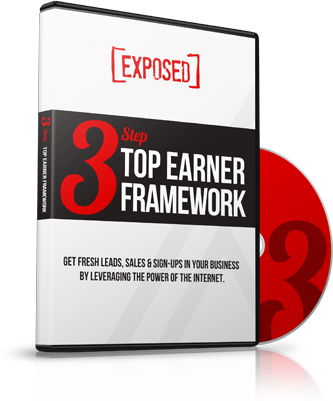 FINALLY Unlock the 3-Step Framework and Learn How to Get Fresh Leads, Sales & Sign-Ups in YOUR Business Leveraging the Power of the Internet.