5 Reasons Why You Should Be Doing Facebook Live Streaming
In this video you will learn why business owners should be doing Facebook Live Broadcasts.
For starters it is the hottest thing on the market at the moment. So why not.
Here are 5 reasons you should be doing Facebook Live Streaming
1. Facebook is prioritizing and promoting Facebook Live Videos. Its a great Facebook Marketing Strategy.
2. It can help impact the flow of your reach. Facebook will literally reach out and look for viewers for your Live Broadcast.
3. You stand out!
4. Helps you to test out new ideas and get feedback from your audience.
5. You can hold private training and masterminds in Facebook groups.
My Final words
I can't impress upon you any more how important is for your exposure to do Facebook Live Broadcasts. Your Business will than you for it.
If you got value from this video, comment, like and share.
Your Servant Leader,

Daria Jackson-Legagneur
718-546-3214
http://willyanddaria.com
P.S. Want to go deeper in learning Facebook Marketing Strategies you can watch this comprehensive training here.
LEADS WITH FACEBOOK LIVE!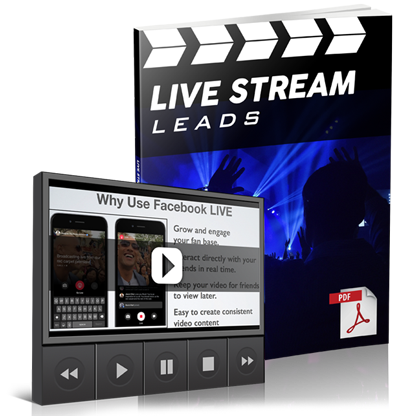 Discover the #1 fastest way to get 'Likes' on your fan page, create content for your blog, and engage your fans.