How to Become a Professional Network Marketer Pt 5
Following Up With Your Prospects
It is said that there is a fortune in the following up, if you are not following up with your prospect or client then you are not doing what you said you would do.
It is always bad for business.
Network Marketer Concepts
Network Marketer Concept #1
When you make the appointment to call at a specific time, just do it.
When you follow through on this one act people will respect you for it, even if they don't buy.
Network Marketer Concept #2
The main reason for setting up an exposure is to set up another exposure, not to sign the prospect at the initial contact. 
By using the process you are educating the prospect on your product or service, the more exposures the more likely they will purchase.
Keep in mind when you get your prospect on the phone he/she may have not gotten the chance to view the material i.e video, newsletter. Remember not to take that personal by calling them on their word.
Just accept that fact and quickly get them to commit to a time and date that they will view the material.
If by chance you have the same deal on the next call just repeat the process.
REMEMBER your follow up question is always "What did you like best about what you saw?…. And be quiet and listen!
Next question: " On a scale of one to 10, with one being zero interest and 10 being ready to get started right away, where are you? Anything over 1 you make the best of it by asking another question.
Network Marketer Concept #3

6-FIGURE RESIDUAL INCOME

FREE TRAINING: 25+ year MLM vet wants to give you the 17 irrefutable laws to build a 6-Figure Residual in YOUR company.
It takes an average of four to six exposures for the average person to join.
We know this is not what they tell you to do in training.
However this method will keep you in the drivers seat and decrease the relationship burnout often experienced in our industry.
We tend make the individual that does not buy on the first opportunity almost useless to us by not calling them again because our attitude and we send the wrong message.
Network Marketer Concept #4
Condense the exposures for better results.
Posers prospect people once and move on.
Amateurs prospect people through several exposures over time.
Professionals condense these exposures into the shortest time possible.
They start with a video, then a conference call, an invite to a webinar, then do a three-way phone call with their sponsor.
There is a time line here but all of this can be done in a week.
Now the prospect think clearly about their involvement.
Questions and Objections
At some point these two twins will come up and you have to recognized that there are coming from two possible places in your prospects mind.
The prospects limiting belief in their abilities
The prospects limiting belief in the MLM industry
This is a natural reaction to the unknown or uncomfortable.
Remember your goal here is to educate and help them understand and NOT try to win an argument. There are many misconceptions out there and you have to inform them with facts.
Examples of Some Common Objections
No money and No time.
With the no money objection focus their attention on where they are current spending their money and the return they receive. (Caution) You have to be very tactful here so ask about the luxuries of cable, cell phone, and dinning.
Help the prospect to see by giving up those items today for a few months will help gain bigger rewards. 
Is this a MLM?
I don't want to bother my friends.
You can answer these questions with a story of someone who is doing well in the industry if you don't have a story of your own.
It takes practice it will finally become easy like anything else.
Remember you goal is education and understanding. This part of the process makes your goal a reality.
Got value from this post, leave a comment below.
If you haven't read the previous posts, you access them below.
Your Servant Leaders,
6-FIGURE RESIDUAL INCOME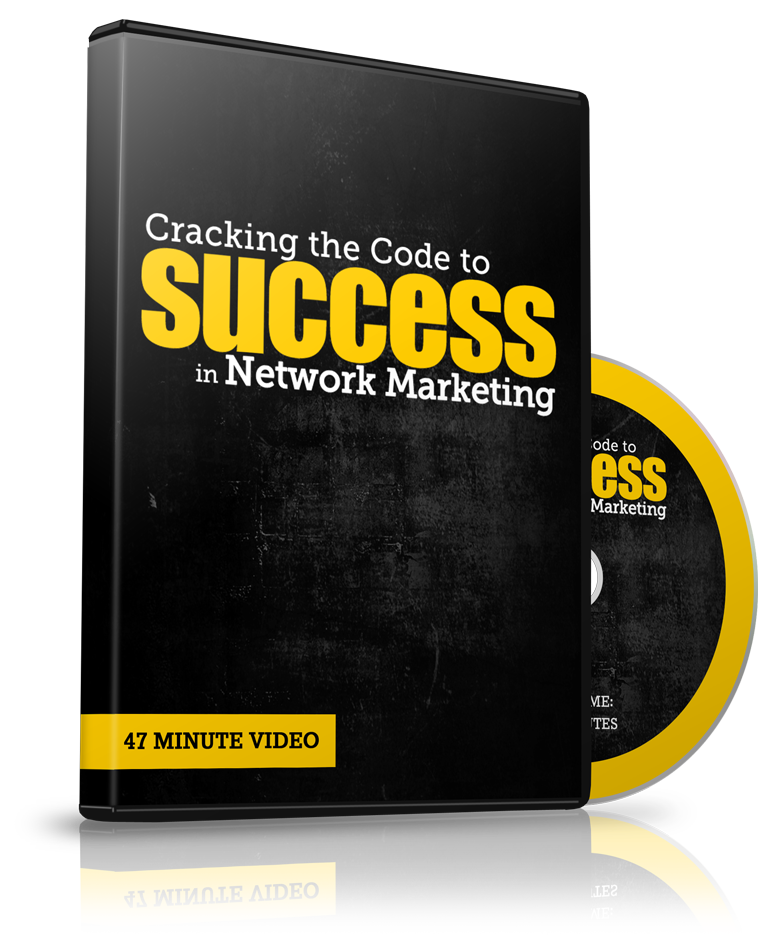 FREE TRAINING: 25+ year MLM vet wants to give you the 17 irrefutable laws to build a 6-Figure Residual in YOUR company.