Here's a quick ran down on the updates on Facebook
The old ways of marketing will not work anymore with Facebook's new Algorithm.
If you are promoting your products or services on Facebook, you want to continue reading or watch my video.
#1: Less public content will be shown (videos and posts from publishers or businesses). You will be competing with your self for more reach. Loss is more.
#2: Your reach, video watch time, and referral traffic from Pages will decrease. simply you have to pay to play.
#3: Posts will be ranked differently, giving priority to "posts that spark conversations and meaningful interactions between people," according to Facebooks guidelines.
You must be social…
Next are six things you can do now to improve your success with Facebook:
Suggestion #1: Post less frequently (I know that's gonna be hard, but it's necessary). Again loss is more.
Suggestion #2: Create content that stimulates conversation–meaning comments between fans.
Suggestion #3: Jump into live video, now! Why? It leads to 6x the interactions according to Facebook.
Suggestion #4: Don't ask for comments in your posts as engagement bait. It will be demoted in the News Feed.
Suggestion #5: Master Facebook ads. This will be the only sure-fire way to drive people to your site.
Suggestion #6: Learn Messenger Chatbots. Bots will allow you to nurture leads and sell.
This will likely require a shift in your Facebook marketing strategy. And you'll probably have to learn some new tools to carry it out (like bots, ads, or live video).
Did this blog post help? 
Your Friends,

Daria & Willy Legagneur
P.S. Need a step by step Facebook Ad tutorial? Go Here 
PROFIT FAST WITH FB ADS!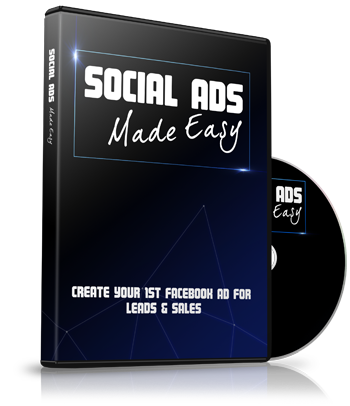 Simple 3-Step Formula to Create Your 1st FB Engagement Ad - Get Red-Hot Targeted Prospects INSTANTLY for YOUR Business!