Inside the mind of A Newbie Network Marketer
When people look a Network Marketing, one of the questions they ask themselves is "Do I know anybody?"
When it comes to finding prospects, posers make a mental list of 3-5 people they hope will join them. The entire future of their business is based upon those few people. They make a small mental list to see what happens.
Amateurs make a written list of about 100 prospects. They go out there with excitement and no skill. They begin to worry as their list diminishes that they will not have anymore people to talk too. They never thought that finding quality people to prospect is a skill.
It is time to commit to becoming a professional.
Professionals study the people who have built large and successful organizations. Professionals approach finding people to talk one of their core skills.
They are not interested in luck, nor are they worried about running out of people.
Professionals start a written list and continue to add to it.
–Professionals have an Active Candidate List.
Finding Prospects Step #1
Make a your list as comprehensive as possible, include every person you can think of. (Everyone) Empty your mind on paper!
Think about organizations ( every group you have been a part of)
If done right, you will end up with 100's or even 1000's of people.
You are not required to prospect everyone on your list. Just capture your network on paper.
Finding Prospects Step #2
Look at your list, think about who they know and add them to your list.
Who do they know? Add to your list.
Don't worry about what you're going to do with your list yet. Just keep building it.
Finding Prospects Step #3
Continue building your list. ( add 2 people to your list daily.) Find a way to creatively stay in touch. Be human.
You don't have to prospect them right away.
Develop a connection first.
When the time is right you can help them understand what you have to offer.
Finding Prospects Step #4

Professionals Network on purpose.
Get out there.
Find a new hobby.
Find places and organizations where you can meet new people.
It will be great for your business.
If you didn't read pt 1 you can read it here.
RARE PROFIT SYSTEM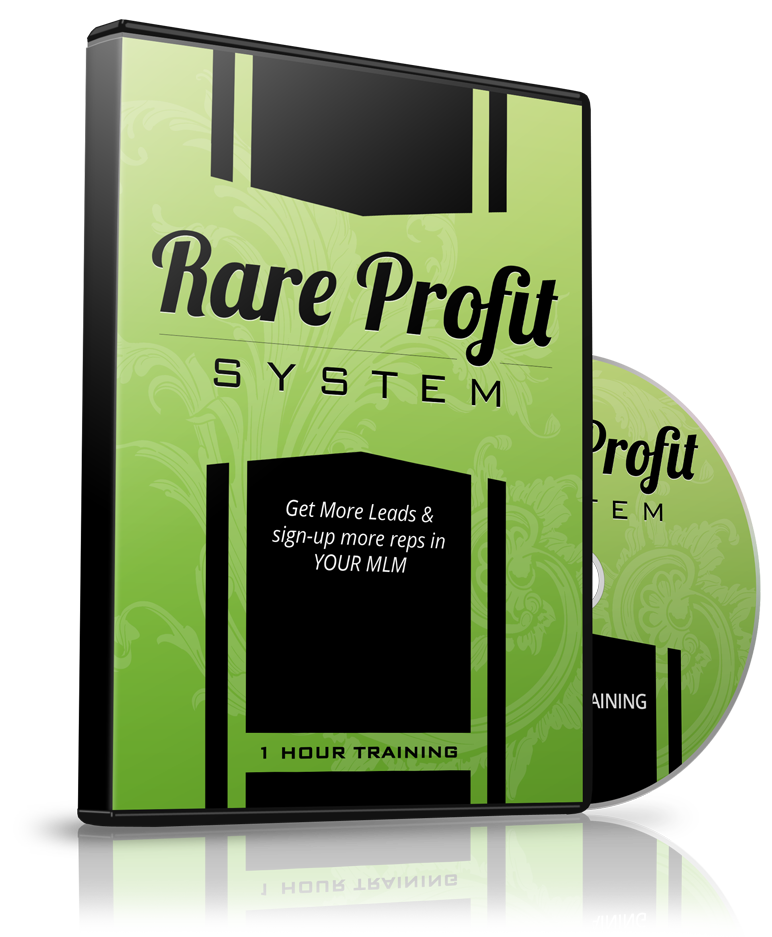 NETWORK MARKETERS: Simple System PROVEN to help you Get More Leads & sign-up more reps in YOUR MLM - See PROOF

Listen to the Audio here 
Got Value from this post. Comment below and share.
Your Servant Leaders,
P.S. This Online System helps us  generate leads, click here unless you have too many leads.