4 Ways to Rank Higher in YouTube Video Search Results
Wanting to get your video content ranked is the very purpose for creating the video in the first place, right. I mean you really want your message to be seen by the people you want to buy from you. Videos are a high converting strategy used by the professionals to build their empires around the world.
Have you optimized, keyword or monetized your video content
Have you optimized, keyword or monetized your video content or you really do not have a clue to such terminology. Be honest with yourself, because the truth will set you free and your business will grow.
How can you help people looking for what you have to find you on the World Wide Web? In this blog you'll find four wonderful ways to shift your approach to getting your videos to rank higher YouTube/Google search. By the way you should know by now that Google own YouTube and I will share later how that is good news.
What makes YouTube Search So Imp

ortant?

Daily there are 100s of video content added to YouTube. The site receives well over 30 million visitors each day worldwide. You want to learn how to do something big or small YouTube has got you covered.

Being the largest video resource online and YouTube is the second largest search engine by it's parent company Google.

Uploading video on YouTube is very simple to do these days, the app come pre-installed on most smartphones, tablets and desktops. The challenge is around the serious competition for that FIRST page ranking, which will not be easy to accomplished daily. There is a lot of great stuff out there, highly impeccably edited videos with carefully crafted SEO, your up against, but when done right it really no problem, just stay with me here.
Whether its videos or text documentation these two powerful online search engines use ranking factors called algorithms' to rank your content based on views, length of time people watch and the number of positive ratings and comments made.
What matters when it comes to getting a high ranking are your keywords, title, description and tags.
#1 Choose Strong Keywords
Keywords are the words people who are searching for information by typing words or phrases that there are interested in acquiring a service or product to meet their need.
#2 Include Keywords in Your Title
Use keywords in your title to inform your visitors on what they can expect from your content. Better to lead them to you than for them to leave your site disgusted that you lead them to dark and clueless blog. Your title should have at least 120 characters in it just enough to catch peoples attention and inform them on what's next.
#3 Optimize the Description With Keywords
When crafting your video description, be sure to smack your keywords with flow and ebb within your text. Do not over do the use of your keywords that is unprofessional and turns people off, plus the search engine optimization with pass you content by.
#4 Customize Your Video Thumbnail
Your video thumbnail is the portrait of your video, the first image you prospect will see first. When you customize the thumbnail you control the image and not YouTube, this very important for your message. To get great response make sure your thumbnail is at 1280X720 resolution with a 16:9 aspect ratio.
With this Gift Bow Wrapped
Putting a video on YouTube its really important to remember that you are not alone in the effort to capture the eye balls of your prospect within the warm or cold market. Getting the keyword thing right is of great importance. Then using them in your title, description and tags; customizing the thumbnail will go a long way towards your success. And flower it with great value based content and watch your brand grow.
If you found value here, please share and leave your comments.
Your Servant Leaders,
P.S. There this secret webinar this Wednesday @ 9 PM sharp 1/20. I can't even same their name; that an industry leader will do a freebie and sharing a must do tip in 2016, grab your spot right HERE!
GET LEADS FOR YOUR BUSINESS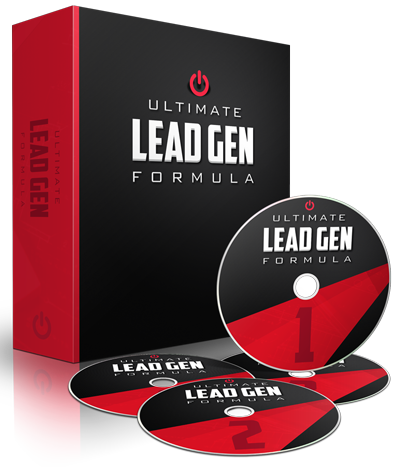 Get 30+ Quality Leads PER DAY for ANY Business: High-Converting Sales Funnels & Top-Secret Lead-Gen Strategies EXPOSED